HanAll Biopharma is transforming for patients
With humble beginnings as a pharmaceutical producer in 1973, HanAll Biopharma has come a long way, expanding its reach and impact in the Korean market by providing affordable medicines to patients. Fast forward to today, HanAll Biopharma has made remarkable strides in the global biopharma industry with its promising pipeline, which has the potential to make a meaningful contribution to patients' lives.
1973 – 2001 HanAll Biopharma paves the way for
affordable drugs in Korea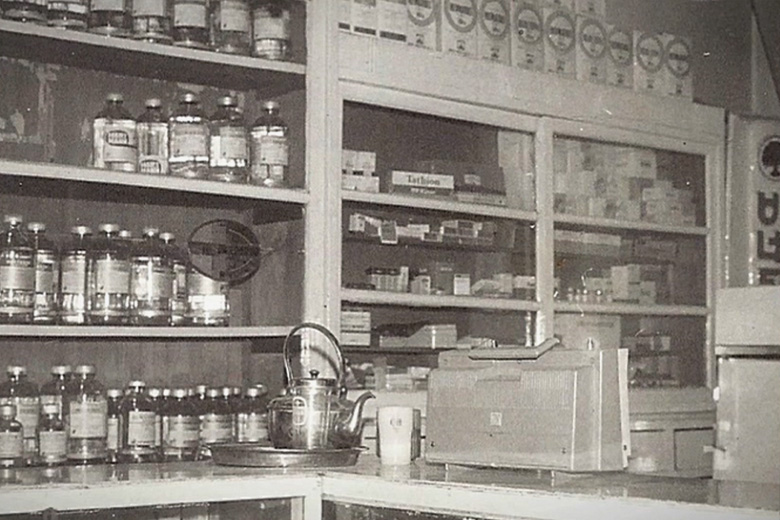 (SunKyung Pharmaceutical, 1973)
HanAll Biopharma's journey began with the establishment of SunKyung Pharmaceutical Company in 1973. Fast forward to today, the company is a well-known name in the pharmaceutical industry, thanks to its relentless drive for innovation and patient-centric approach. While other players were relying on imported drugs, HanAll took a bold step and started producing its own medications domestically, starting with the introduction of Alvacin in 1974.

The success of Alvacin proved to be a turning point for the company, which went on to secure an export license in 1984 and set up its state-of-the-art GMP factory in Daejeon, solidifying its position as an industry leader. But HanAll Biopharma continued to push boundaries by collaborating with global manufacturers to bring top-quality drugs to market, including Bactroban ointment with Beecham and the highly-effective antibiotics Tomiporan and Tomiron with Toyama Pharmaceutical.
Not content with just offering existing medications, HanAll Biopharma also focused on developing new drugs and making incremental improvements to existing ones. This dedication led to the company securing a portfolio of 118 medicines by 2006, cementing its status as one of the top pharmaceutical companies in Korea.

From humble beginnings to becoming a pharmaceutical powerhouse, HanAll Biopharma's unwavering commitment to innovation and improving patient outcomes has been at the heart of its success.
(Celebration Event on Completion of GMP Factory, 1984)
1996

Dec

Ranked 51st out of 594 listed companies in a ratings evaluation of outstanding companies organized by the Korean Institute of Certified Public Accountants.

1994

Dec

Technical partnership with Toyama Chemical Co., Ltd. for the third generation oral antibiotics, Tomiron.

1993

Oct

Technical partnership with Morinaga & Company, Ltd. for the anti-cancer drug M-CSF.

1991

Oct

Technical partnership with Toyama Chemical Co., Ltd. for the injectable antibiotic Tomiporan

1990

Mar

Received a commendation from the Minister of Finance on Taxpayer's Day (24th)

1989

Dec

Listed on the Korea Stock Exchange

1988

Nov

technical partnership with Beecham for the Bactroban ointment.

Feb

Received KGMP certificate

1987

Mar

Established Central Research Institute.

1984

Dec

Obtained a permit for the import and export of pharmaceuticals.

1983

Mar

Received license for Thiamphenicol 250mg/Cap through a partnership with ZAMBON.

1982

Mar

Received a commendation from the Minister of Finance as a tax-paying enterprise on Taxpayer's Day (16th)

1974

Began production and distribution of the first domestically produced antibiotic, ALVACIN.

1973

Established HanAll Pharmaceutical Co., Ltd. (formerly known as SunKyung Pharmaceutical Co., Ltd.)