Project code
(INN)
Indication
Discovery
Preclinical
Phase 1
Phase 2
Phase 3
Approval
Partners
HL192 (Nurr-1 Activator)
Parkinson's Disease (PD)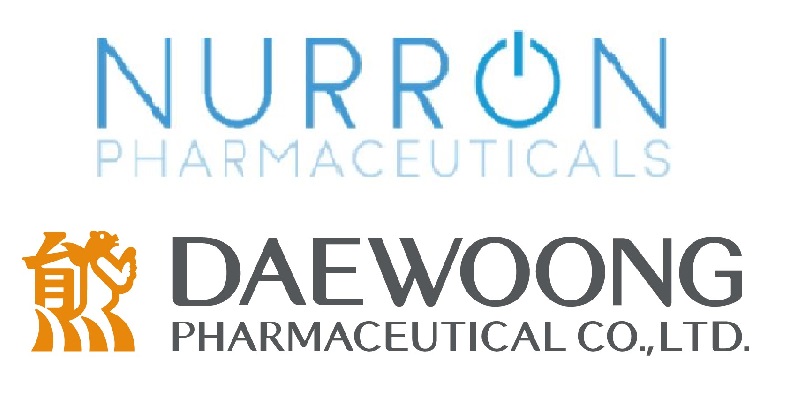 Project code
(INN)
Indication
Discovery
Preclinical
Phase 1
Phase 2
Phase 3
Approval
Partners
HL036 (tanfanercept)
Dry eye disease (DED)


Project code
(INN)
Indication
Discovery
Preclinical
Phase 1
Phase 2
Phase 3
Approval
Partners
HL161 (batoclimab)

Myasthenia gravis (MG)



HL161 (batoclimab)
Thyroid eye disease (TED)


HL161 (batoclimab)
Warm autoimmune hemolytic anemia (WAIHA)


HL161 (batoclimab)
Neuromyelitis optica (NMO)

HL161 (batoclimab)

Immune thrombocytopenia (ITP)


HL161 (batoclimab)

Chronic Inflammatory Demyelinating Polyneuropathy (CIDP)

HL161 (batoclimab)


Graves' Disease (GD)

Project code
(INN)
Indication
Discovery
Preclinical
Phase 1
Phase 2
Phase 3
Approval
Partners
HL187 (Anti-TIGIT Ab)

Immuno-oncology

HL186 (Anti-TIM3 Ab)

Immuno-oncology

Tanfanercept (HL036)
Tanfanercept is the most advanced novel biological approach to suppressing tumor necrosis factor (TNF) α that causes inflammation in the body. HanAll is developing tanfanercept as an ophthalmic drug to provide better treatment options to the patients while extending the indications to relevant diseases.

Tanfanercept (HL036)
Tumor necrosis factor is a pro-inflammatory cytokine that plays a pivotal role in inflammatory response. Tumor necrosis factor receptor 1 (TNFR1) signaling is known to be pro-inflammatory and the suppression of TNFR1 is crucial for the treatment of autoimmune diseases. Tanfanercept is a molecularly engineered TNFR1 fragment adopting 'Resistein', an amino acid substitution technique originally developed by HanAll Biopharma. Tanfanercept strongly binds to TNF-α and exhibits high stability, as it is resistant to enzymatic lysis. In addition, tanfanercept is efficiently distributed across the whole body with local administration owing to its small size (approximately 19 kDa). Based on these characteristics, we expect that tanfanercept will be effective in suppressing inflammatory responses, and improving symptoms of inflammatory eye disease.
Batoclimab (HL161)
Batoclimab is a novel, fully human monoclonal antibody targeting the neonatal Fc receptor (FcRn) which is known to increase the half-life of Immunoglobin G (IgG). Our goal is to cure multiple autoimmune diseases caused by pathogenic autoantibodies through the application of batoclimab, which decreases IgG levels in the body. HanAll Biopharma is attempting to expand indications of batoclimab to a number of autoimmune diseases without appropriate treatments. We are hoping to contribute to the patients' quality of life by developing batoclimab as a subcutaneous injection for the convenience of both patients and clinicians.
Mechanism of Action
The neonatal Fc receptor (FcRn) is a membrane receptor usually found on the cellular surface that plays a role in preventing the degradation of immunoglobulin G (IgG) and serum albumin. FcRn binds to the IgG antibodies at the cellular surface and guides their transport through the cell, blocking their degradation in the endosome before getting released back into circulation. Batoclimab is designed to specifically bind to and inhibit FcRn, thus expediting the degradation of IgG antibodies and decreasing the levels of IgG antibodies in the systemic circulation.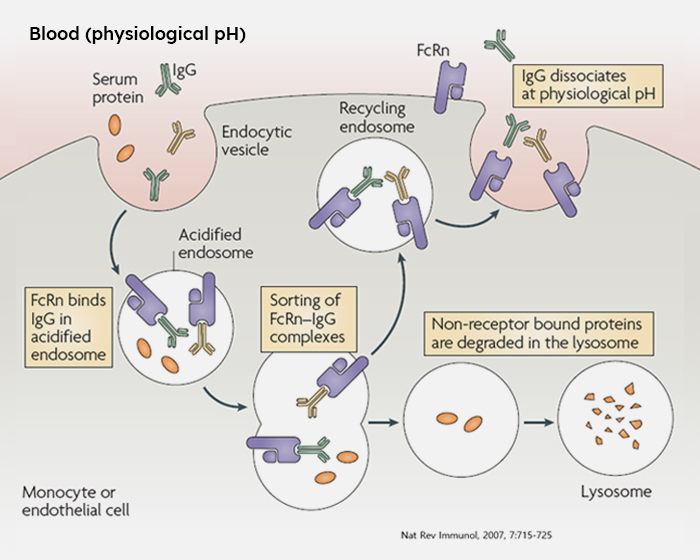 Immuno-Oncology Antibody Projects (HL186 / HL187)
HL186 and HL187 are novel monoclonal antibodies that respectively target TIM-3 and TIGIT, for the treatment of cancer. Our ultimate goal is to develop next-generation immuno-oncology drugs which foster advanced features compared to current immune checkpoint inhibitors (ICIs). ICIs are 3rd generation oncology drugs that induce the activation of the immune system to treat cancer. Keytruda (Merck) and Opdivo (BMS) are notable ICIs that are ranked among the best-selling drugs on the current oncology market.
At HanAll, we aim to develop immuno-oncology drugs with new targets to address the current unmet medical needs of ICIs, offer innovative therapies, and bring hope to patients suffering from various types of cancer.