OUR PURPOSE & VISION
We believe in science, take risks for innovations, learn from mistakes, and humbly serve patients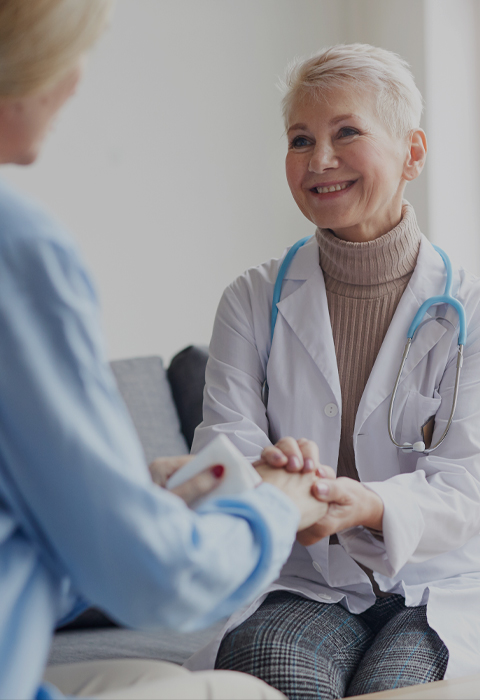 At HanAll, our mission as a global biopharmaceutical company is to transform the healthcare industry by pioneering cutting-edge therapies, aiming to enhance the well-being of patients and forging a more promising future.
HanAll's dedication and drive stem from our commitment to enhancing patients' lives by taking calculated risks, learning from past mistakes, and embracing challenges. We prioritize transparency, honesty, camaraderie, and generosity, while relentlessly striving to generate value for patients, caregivers, and the medical community.
At HanAll, patient input is integrated into every phase of our pipeline development. Our progress begins by identifying and assessing significant unmet medical needs. We actively seek and incorporate the experiences of patients and physicians, unearthing untapped medical insights and comprehending the impact of the target disease on patients' daily lives. These findings are subsequently incorporated into our clinical research and medical strategies.
At HanAll, we work to improve the lives of our patients through understanding their hardship, their medical conditions, their circumstance and their lives.

We work as a team, leveraging diversity of thought to drive debate to bring out the best ideas towards the goal of creating impactful solutions to the patient and caregiver.

Our aim is to make meaningful contributions to the future of medical practice. We take bold risks, learn from our mistakes and are not afraid to fail in moving towards a better life for patients.

We work transparently, with candor, friendship and generosity with intense focus on creating value for patients, caregivers and the medical community.

We act with the highest moral, ethical and scientific principles to inspire trust from our patients, stakeholders and the scientific community.